You will need your BytzVPN username and password available to respond to the login prompt for the VPN. During purchase, your credentials are automatically created and you will see it in SETTINGS - MY ACCOUNT SETTINGS on Brax.Me (one of the checkmarked items).
1. Run the Tunnelblick DMG file and you will see the window below. You will be prompted to provide an Administrator login and password before installations starts. Doubleclick the Tunnelblick icon.
2. Start Tunnelblick and the icon will show up at the TOP RIGHT of the menu bar.
3. Next, open Finder and drag the ovpn profile files downloaded earlier to the Tunnelblick icon. It will give a prompt to confirm the addition of the profiles.
The files may have been downloaded with a "txt" extension (automatically added by MacOSX). Please rename the files to just ".ovpn" before doing this step.
You will also be asked if the profile should be available to the current user or all users. Typically you would choose 'All Users'.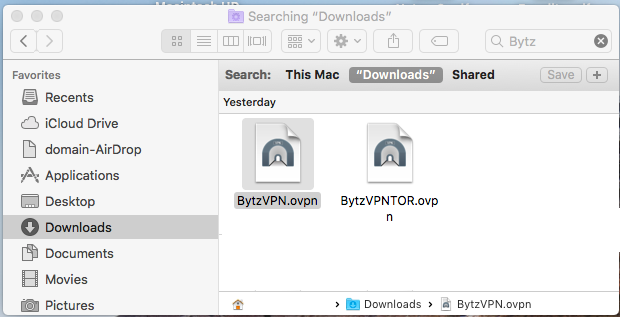 4. Then, you will be able to see the VPN options on the icon when you click on it again. Select the VPN you want to connect to.

Note that profiles with TOR indicated on the profile connect through the TOR Relay. They are slower but more secure. You can only use one VPN at a time. Disconnect from one VPN before switching to the other.
5. Enter your provided username and password when prompted. You can save the username and password to Keychain by clicking on the 'Save to Keychain' box.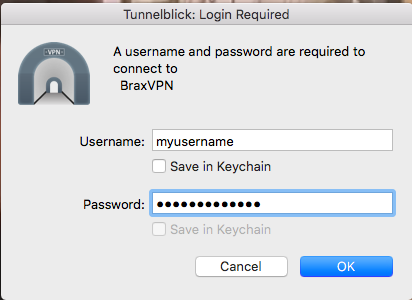 AUTO START TUNNELBLICK ON BOOT
To auto-start Tunnelblick on boot, click on the Tunnelblick icon at the top right. Once the menu appears, select VPN DETAILS.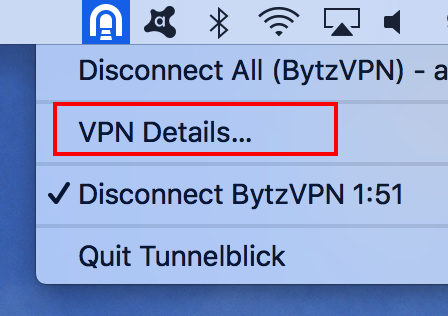 Set 'Connect' to 'When Tunnelblick Launches' as shown below. Then click on ADVANCED..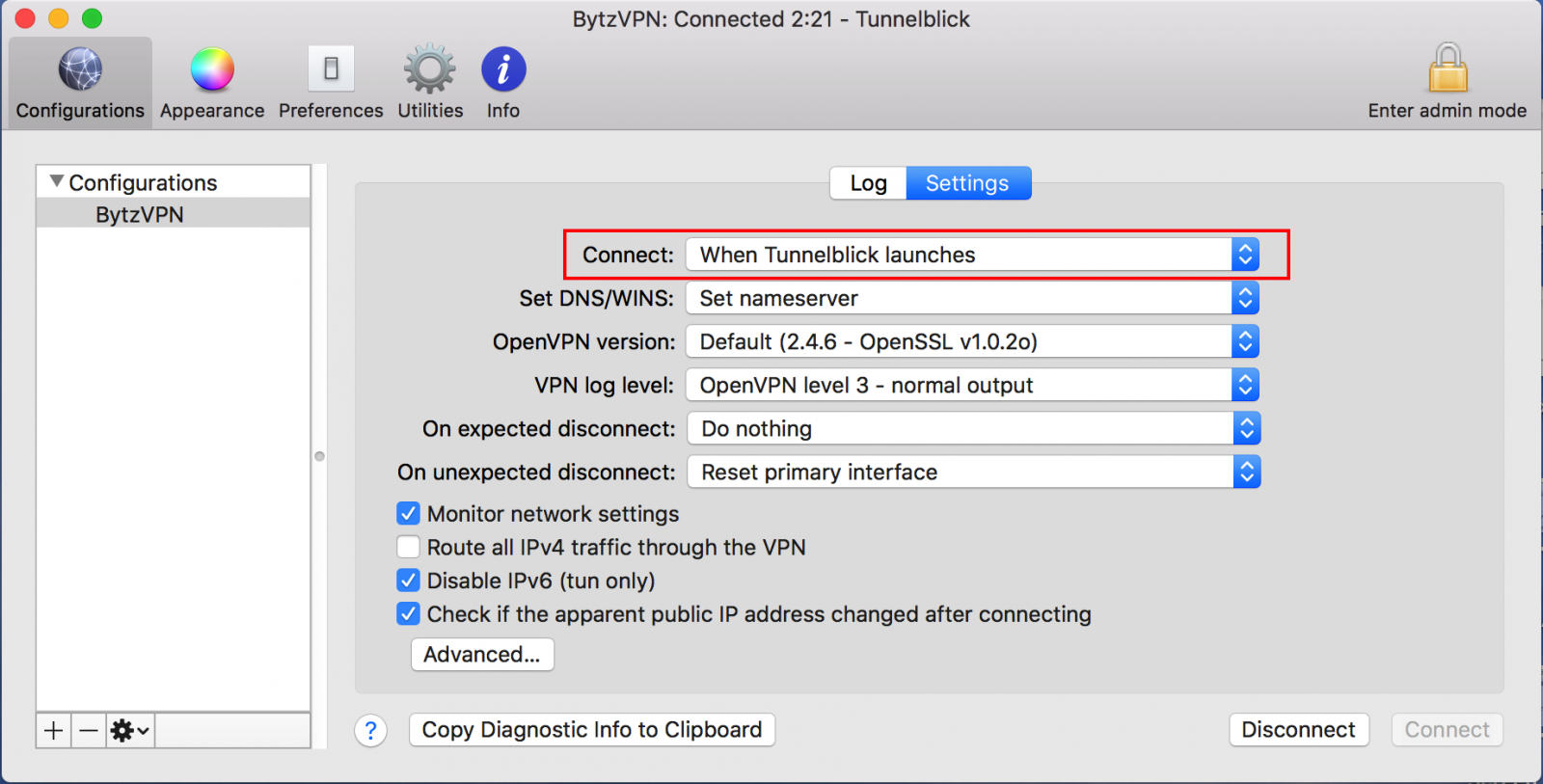 In Advanced, under the tab Connecting and Disconnecting, select the option Keep Connected as shown below.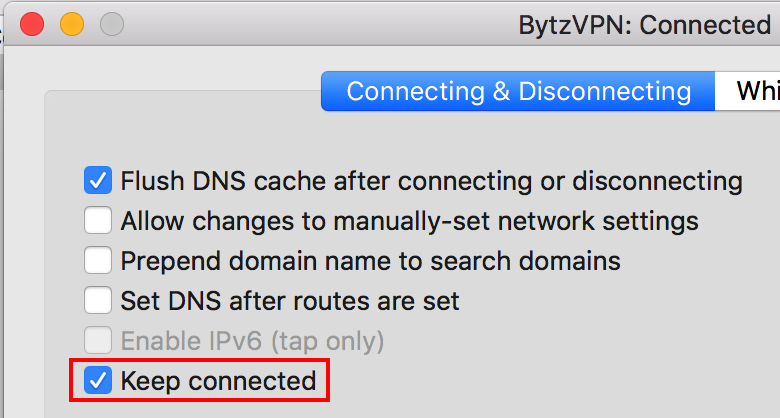 Tunnelblick will now start automatically on reboot.