Before you proceed, make sure you have your BytzVPN username and password available. During purchase, it will be automatically created and you will see it in SETTINGS - MY ACCOUNT SETTINGS on Brax.Me (one of the checkmarked items).

To begin installation, you will need to download the individual certificate files for the region you want to use..
1. Once you install the packages, start up OpenVPN to make sure it works properly. Then enable it so that it starts automatically upon startup, thus eliminating the need to start from scratch and re-enter credentials upon each startup. Check its status too.
$ sudo systemctl start openvpn
$ sudo systemctl enable openvpn
$ sudo systemctl status openvpn
2. Next you'll need to import the .ovpn profile for whichever region you select.
$ cd ~
$ scp [insert profile name here]
3. Go to system Settings and then Network. Click the plus sign next to VPN.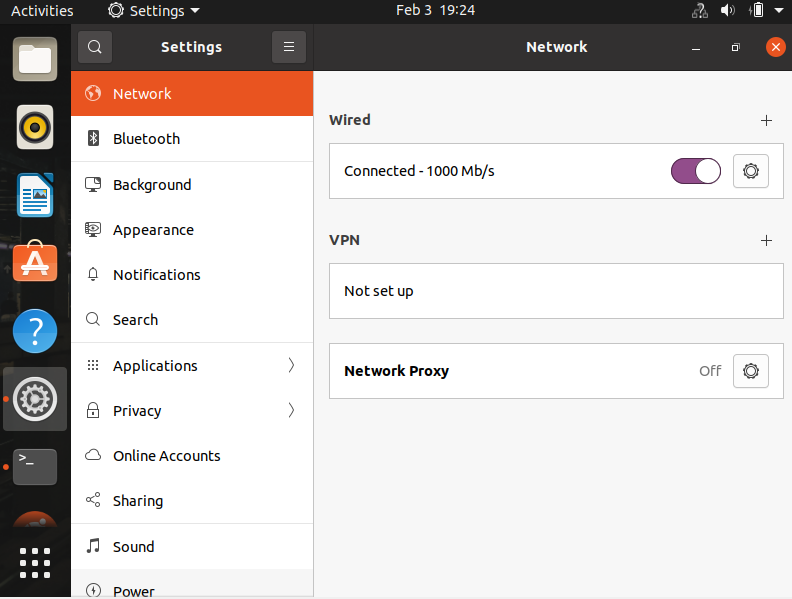 4. In the next window, click "import from profile" and select the .ovpn file of the profile you want.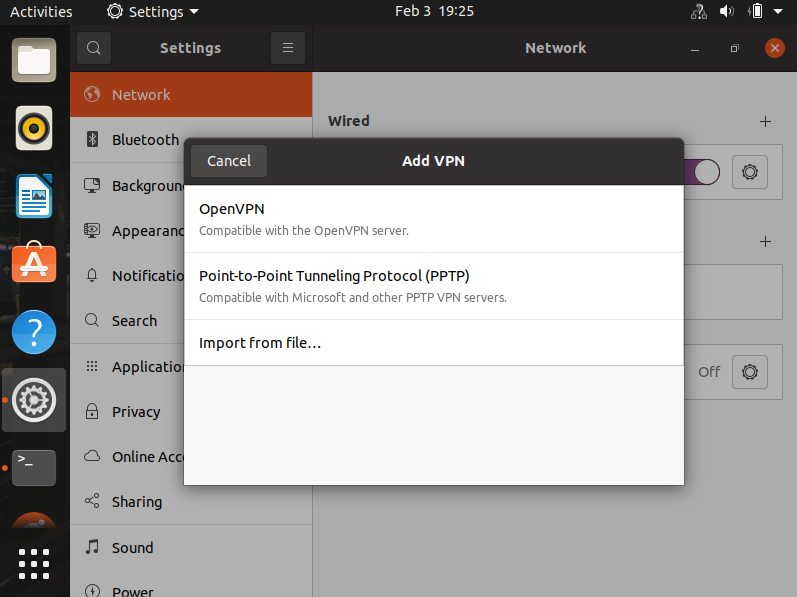 5. For non-Ubuntu systems, click on the network settings in system, check Network Connections, then click the plus sign to create a new connection. Select "Import a saved VPN configuration..." and press "Create".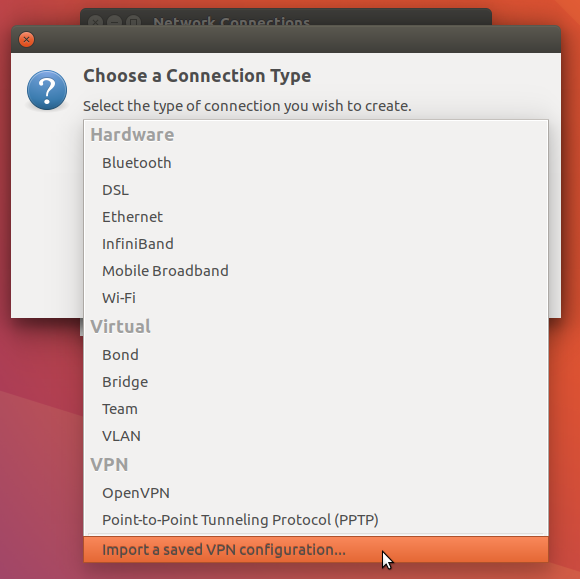 6. After importing the .ovpn file, viewing the settings, and importing the credentials from Settings>My Account Settings>View VPN Credentials (on Brax.Me) click "Add".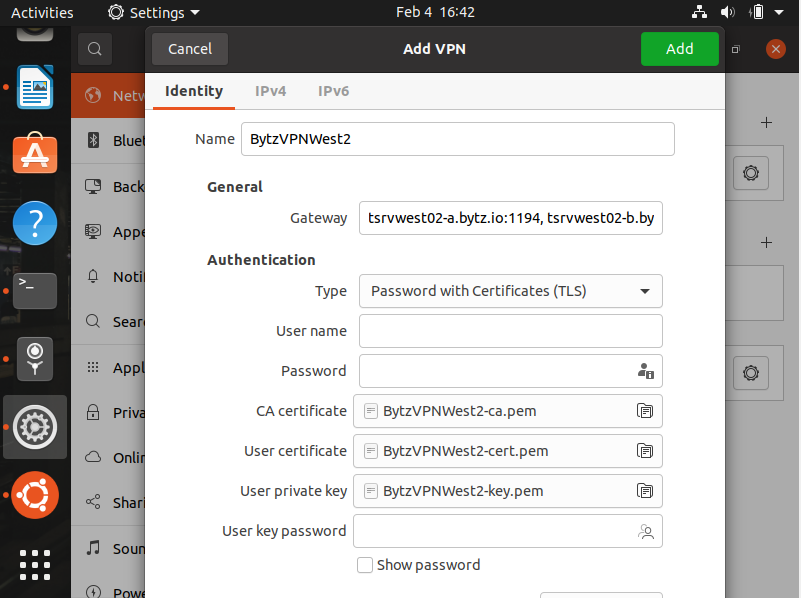 7. Once you import it successfully, activate the OpenVPN under "Network".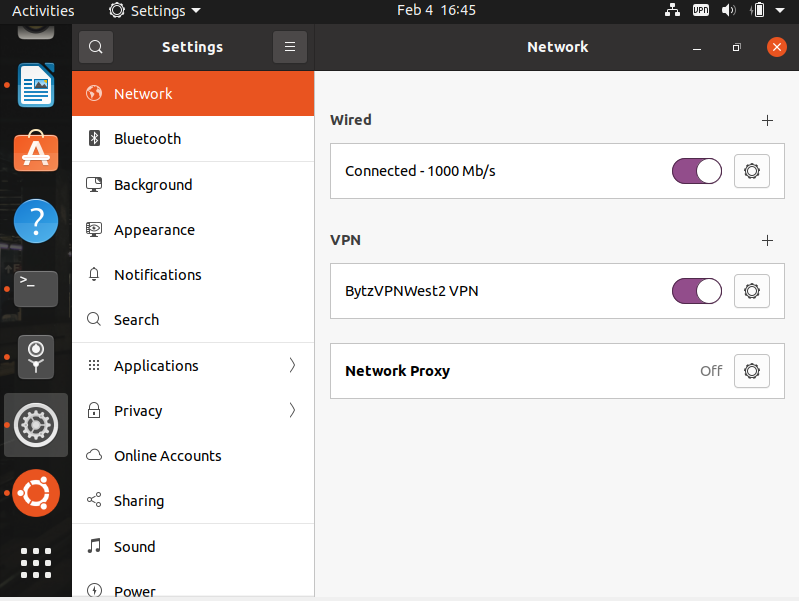 8. Use $ip add to view the network tunnel interface for the newly installed VPN.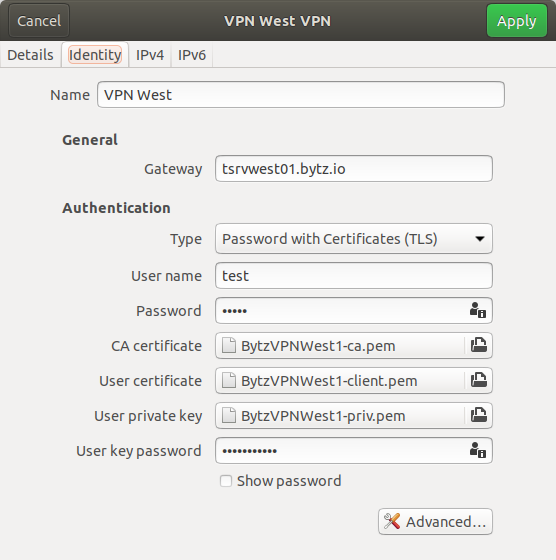 Skip these settings below if using BytzTOR.